Creating Video Content That Will Help Grow Your Business.
There really is no better way to promote your business than with a corporate video showing your brand and all its goodness.  We will help magnify the awesomeness of your brand through video.
Gain a wider public recognition, owing a corporate video, or a set of targeted videos will help to deliver a bunch of other benefits to your business.  Let us help you do it right!
A video portfolio of your company is often the first and foremost reason why customers will reach out to your company.  See how we can help you inspire them customers to reach out to you!
Adding a video to your landing page can increase your conversions.  We'll help your business take off with a well-produced video that will have visitors clicking all over your website to see what you can offer.
Looking to make more than one video?  We can help create videos covering a range of different products or services.  Let's make binge-worthy content together and keep your customers engaged! 
Our Featured Client in this section is Necessity Health
Adam required a comprehensive recruitment drive video tailored to engage the attention of prospective service providers across multiple establishments.   With a description of what Adam was looking for, we showed up with all of the cameras and lights and went to work on capturing the various scenese they needed to have included in the video.   
The feedback received following the video's presentation was overwhelmingly positive, indicative of its effectiveness in resonating with the target audience. Consequently, Adam's organisation successfully recruited additional staff, further bolstering their workforce. We derive immense satisfaction from being able to offer our services to local enterprises and contribute to their growth and success.

Our Featured Client in this section is Nicole Smith Civil Marriage Celebrant
We've filmed Nicole Smith at many weddings,  and we have turned into good friends.  Nicole services a large territory in NSW and always provides a personalised and professional service at all of the weddings we've filmed.  Nicole also provides funeral services, naming days, vow renewals and commitment ceremonies.  Nicole is the sort of celebrant that will help you create a ceremony that truly reflects you and you're personalities, whether that be fun, relaxed, formal, alternate or quirky, Nicole will ensure she creates the best darn ceremony you could imagine!  And we see it all the time.  We'll never recommend someone we can't trust.
Video Messaging Is So Engaging
Are you tired of the same old text messages that lack emotion and personal touch? Say goodbye to dull communication and embrace the power of video messaging with Capture You Videography. 
Are you ready to make your communication engaging and unforgettable? Embrace the future of messaging with Video! 
Different Styles of Filming
Discover the magic of captivating videos! 🎬💫 Unleash the power of movement to transform your content into a mesmerizing experience. 🌟
Meet Nicole, the video virtuoso, who wields the camera with finesse, keeping her message razor-sharp throughout. 🎥✨
Embrace the organic charm that sets your videos apart from the rest. Let's dive into the world of dynamic storytelling together! 🚀🎥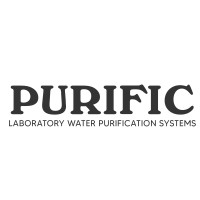 Our Featured Client in this section is Purific Laboratory Water Purification Systems.
In the face of urgency, Nathan from Purific entrusted us with this imperative video production. Without hesitation, we swiftly responded, arriving on-site the very next day. Despite the challenging environment filled with noise, our cutting-edge tech gear triumphed, ensuring Nathan's clear and professional presence in the final piece.
Impressed by the seamless outcome, Nathan praised our ability to deliver excellence in such a limited time frame. At Capture You Videography, we thrive on challenges and exceed expectations, making your vision a reality – always on time.
We invite you to watch our video below showcasing our audio expertise in challenging environments. Notice the transition between camera audio and switching to our professional-grade microphone solution, demonstrating our capabilities in loud settings.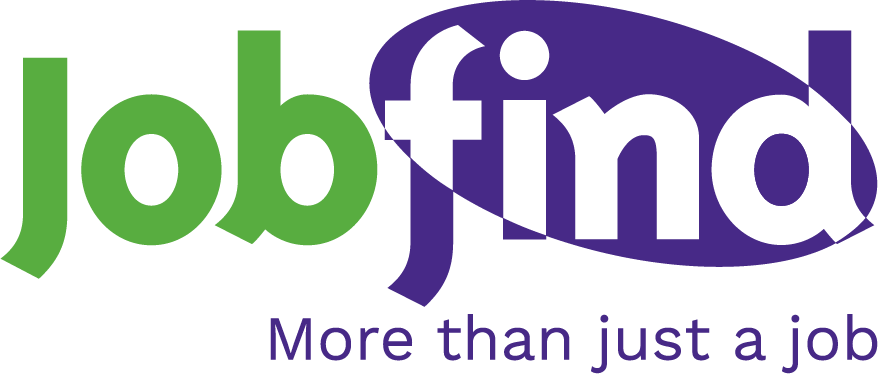 Our Featured Client in this section is Job Find Australia.
Job Find are part of the Angus Knight Group – leaders in creating better outcomes for all Australians.
 Jobfind is an industry leader, offering integrated employment services across job placement, training, wellbeing and post-employment support. We have a particular focus on helping disadvantaged Australians into work, including the long-term unemployed, people living with disability, First Nations, young and mature-aged people.
Our business model draws on the power of partnerships. We work on the ground with community organisations and local employers, and nationally as part of the Angus Knight Group, benefiting from shared corporate services as well as links with sister companies across training providers, allied health and First Nations support.
Job Find are committed to fostering diversity both within our own teams, and in workplaces everywhere.
One on One Interviews
One on one videos are an awesome way to discuss an important subject about your business offerings.
With a well-scripted set of questions and prepared set of answers, rather than an "on the fly – she'll be right" method, your end result will be a targeted video that is tailored to the subject matter.
While we can help on the day with ideas, we always highly recommend you spend quality time going over your key points to bring to the viewer.
One on One Interviews
Engaging in one-on-one videos can prove to be an immensely productive approach when delving into vital topics regarding your business offerings.
By meticulously crafting a well-structured script, complete with thoughtfully prepared questions and concise, focused answers, you can steer away from the "on the fly – she'll be right" approach. Instead, you'll achieve a precisely targeted video that is finely tailored to address the subject matter with utmost effectiveness.
Although we're here to support you with innovative ideas on the filming day, we highly advocate dedicating quality time beforehand to thoroughly review and refine your key points. This proactive preparation ensures that your message resonates authentically and powerfully with the viewers, leaving a lasting impact on your audience and bolstering your business success. With this diligent approach, your one-on-one videos will undoubtedly become a potent tool for communication and growth in your business endeavors.
Multi Camera / Premium Audio
You can film interviews with any camera however if the supporting audio is mediocre at best, you can almost guarantee the viewer will leave the page within seconds. 
Each of us are so well accustomed to high-quality videos on professional websites, coming across poorly produced ones with terrible sound leaves the viewer wondering if you've put little effort into the one thing that is supposed to command their attention.  Will the service they receive be of equal quality?
GRAND OPENING DAY
Job Find needed a crew to film the opening of the new Job Find site located in the business district of Dapto. Not only did they require the opening to be filmed, we were also requested to conduct some photography for social media promotion directly after the event of important dignitaries who attended.  We were also able to supply and install a microphone public address system so there was no need to raise voices and be able to ensure everyone could hear what was being said during the addresses.

Capture You Videography loves dogs of all kinds – so we could not say not to this task.
Bark Busters requried a new video for their product "Game Changer".
Why is Bark Busters a better way to a better dog?
See Fast Results, Reduce Stress and Frustration, and Lifetime Guarantee.
Our therapists are highly trained and supported by an International team of experts and this is why we have been helping people with their dogs' behaviour for over 31 years, operating in 6 countries and have had the privilege to train over 1 million dogs in this time.
THE DOGGYS IN THIS PROMO VIDEO WERE WELL FED THAT DAY!
To film something like this, you have to be patient.  If you rush it, the animals just get stressed or frustrated, or both!.  Neither is very good.
Both frustrated and stressed, are a recipe for a bad experience.
The worst thing is having to reshoot another day.  It ends up costing more and since time is so valuable in these fast-moving times we live in, reshooting isn't very convenient for anyone involved.
So, by taking our time and not rushing and planning to shoot for a longer period of time than usual, the end result will be far better and there would be no need to reshoot another day due to the animals being over-excited.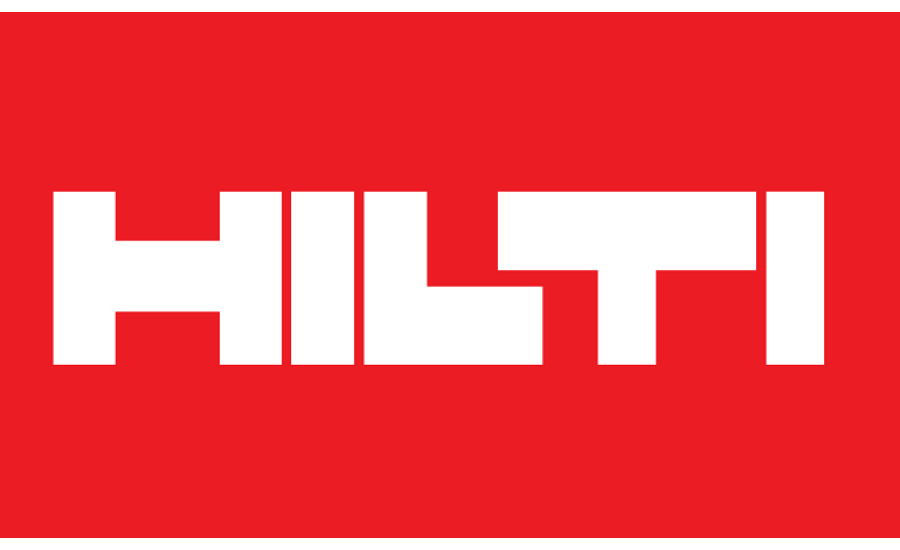 HILTI's leading-edge tools, technologies, software, and services power the global construction industry, including some of the world's most ambitious feats of engineering. To deliver these innovative solutions to our customers.
Hilti has a unique working culture, made up of people from different backgrounds with a shared commitment to exceptional customer engagement. It's a dynamic and fast-paced place to work, where success relies on teamwork and we challenge you to push boundaries. There's a distinct vibrant energy that you can't help but feel.
Hear from the leaders as they talk about the best parts of HILTI! https://youtu.be/8ZyF33cJgx8
You can come up with your own questions for us to ask randomly or leave it to us and we'll figure it out.. https://youtu.be/dVB2cEOIkqk
Making corporate films doesn't have to be too serious. so go ahead, lets make some bloopers and have a laugh!